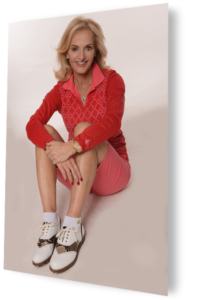 Ann Liguori is one of the nation's top sports radio and television personalities.  She is also an author, reporter, philanthropist and business women.  She is a leader and visionary in the world of sports media, distinguishing herself in her business as both on-air talent and the owner of sports radio and television properties. She is a Brand Ambassador & Marketing Consultant for PEAKVISION Sunglasses and has collaborated on her own line of Dune Jewelry called the Hamptons Collection.
Ann Liguori is the Golf & Tennis Correspondent for WFAN Radio and CBS Sports Radio Network, covering the Majors including The Masters, US Open golf, PGA Championships, Ryder Cup, Solheim Cup and US Open Tennis Championships. She is the first woman to host a call-in sports show on the legendary NY metropolitan area radio station, WFAN NY, where she hosted a five-hour weekly call-in sports show from 1987-2008.
Ann's other 'firsts' in the sports broadcasting business include being the host of the long-running sports show which she hosts, produces and owns. "Sports Innerview with Ann Liguori" aired on sports cable networks from 1989-2006 and featured interviews Ann did with sports legends such as Mickey Mantle, Ted Williams, Sam Snead, Don Budge, Hank Aaron, Julius Erving, Jim Brown, Harry Carson, Gordie Howe, Billie Jean King, Wayne Gretzky, Charles Barkley, Brett Favre, among many others. Many of these classic interview shows are now streaming on Amazon.com.
Ann was an 'original' on The Golf Channel with her own weekly, prime-time series which aired the first five years of TGC's inception. "Conversations with Ann Liguori" featured Ann interviewing top names in Hollywood, music, sports and business, while golfing with them.  Her book, 'A Passion for Golf, Celebrity Musings About the Game' is a compilation of many of these fascinating interviews with the stars who opened up to her about their success stories and passion for golf. The book is out in second edition.
Ann is President of Ann Liguori Productions and owner of the exciting Sports Innerview Radio & Television properties, an extensive treasure chest of Ann's interviews with top names in sports, entertainment and business; an archives consisting of thousands of radio and television interviews and shows.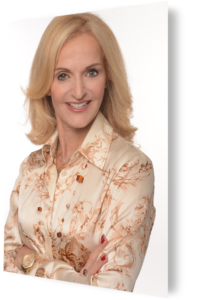 Ann hosts the radio version of Sports Innerview with Ann Liguori on Long Island's only NPR affiliate, WPPB 88.3 FM. Her show is heard globally on peconicpublicbroadcasting.org and archived each week on www.annliguori.com.
Ann's sport's column can be read at http://newyork.cbslocal.com/tag/ann-liguori/
Ann has covered six Olympics for the network radio rights holders (ABC Radio Sports Network, CBS Radio Sports, Westwood One) as a talk show host, a reporter for a variety of sports for both the Summer and Winter Games and a play-by-play announcer for alpine skiing.
Ann was the first woman in sports media honored with the Association for Women In Communications Headliner's Award, previously awarded to Katherine Graham and Barbara Walters. Ann was honored with the 2012 Debbie Gibson Girls Humanitarian Award in May of 2012 and in June of 2012, was named one of the top women in sports media by the LA Daily News.
Ann plays in numerous celebrity and charity golf tourneys throughout the world. Ann was only the 4th female celebrity to play in the PGA Tour's Bob Hope Classic in its 54-year run when she played in 2011. Ann's teams have won the Frank Sinatra Celebrity Invitational in Palm Springs in 2015 and 2016.
Very important to Ann is her work raising money and awareness for many charitable causes and organizations. Ann is the President and Founder of the Ann Liguori Foundation. For 20 years, Ann has hosted the Ann Liguori Foundation Charity Golf Classic at a prestigious course in The Hamptons including Maidstone Golf Club, Friar's Head, Sebonack and Atlantic Golf Club. With her own annual golf tournament, Ann has helped raise over 2 million dollars for various charities focusing on cancer prevention, research and awareness. She also established the Ann Liguori Foundation Sports Media Scholarship administered by NY Women in Communications and the AWSM Champions Mentorship program.  She serves on the Foundation Board of her alma mater, the University of South Florida, where she has endowed a communications scholarship in memory of her brother, Jim Liguori.
Ann serves on the Women's Advisory Council for the Westhampton Beach Performing Arts Center, on the Advisory Board of Doonbeg Golf Club in western Ireland, and she served on the New York Chapter of the Academy of TV Arts & Sciences.
# # #
For more information on Ann visit her website at www.annliguori.com.
To view a timeline of Ann's trailblazing career: http://annliguori.com/wp-content/uploads/2016/10/Ann-Liguori-background-and-time-line-Master.pdf
Follow Ann on Twitter: @annliguori
'Like' Ann on Facebook:  www.facebook.com/annliguori
Instagram: theannliguori
Linked In: Ann Liguori